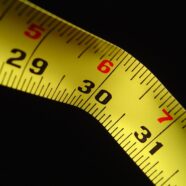 How to calculate the amount of concrete needed for a job. This article is written to help shed some light on how much concrete you will need to complete your patio or driveway.
Every job is different. Your driveway, patio or foundation will all require different amounts of concrete to be ordered. So how do I know how much concrete I need to complete the job? You will need to have a paper and a pencil and some basic math skills. (calculators are allowed for this exercise) So lets start off by determining the length and the width of my patio. Then we measure the depth. Take the depth in inches and divide it by 12. (twelve inches in a foot) We will get a calculation that looks something like this. 15ft long by 10 ft wide by 4 inches think. So our calculation looks like 15 x 10 x .33 = 49.5
Concrete is sold by the cubic yard. The equation looks like this 3ft x 3ft x 3ft = 27 cubic feet.
So if we need 49.4 cubic feet to fill our patio forms then we need to divide 49.4 by 27 to get our answer. 49.5/27=1.82
Remember it is always a good idea to order a bit more than you actually need to ensure that you have enough. Ordering a little more concrete to make up for a mistake can be costly.
If your confused just give us a call and we will come by and take measurements and let you know how much it will cost to get your patio or driveway replaced. It's always a good idea to hire a professional to do your concrete work.