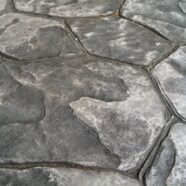 There are numerous different types of decorative concrete readily available that include a large selection of beautiful patterns, textures, and designs. Stamping concrete is presently one of the more popular choices. This is where the damp surface is stamped with a design or texture, frequently to look like stone, cobblestone, wood, or various other products that aren't as practical for lining a driveway. The surface can then be stained using any variety of different techniques like acid or dye-based to accomplish a desired colour.
Most Vancouver home owners choose to extend the design of the driveway into a side walk or a patio. Blending and matching styles is recommended and can really add to overall design of your homes hardscapes. Nonetheless, there are some drawbacks to selecting decorative concrete. The primary issue is the additional care required to keep its appearance.
A little of regular upkeep is required to keep your concrete driveway or side walk in great condition for many years. But not to worry, it wont be time consuming or very expense. Stains should to be treated rapidly, as some concrete surfaces will absorb oils and dirt triggering discolouration. Excessive dirt or fallen leaves can accumulate in the corners and cracks and should be cleaned out quarterly. A low powered pressure washer will be suitable for this job. Be careful not to use too much pressure as you may damage the existing sealer. If you do not have access to a pressure washer use some dish detergent and a heavy brush to clean it.
The sealer that is put on your driveway or patio will also need to be reapplied every couple of years to ensure it is protecting your concrete. We recommend to do it in the spring every two years. A canister can be bought at many hardware shops and applied in an afternoon to avoid direct sunlight in the heat of the day. Concrete sealer is applied using either a sprayer or rolling on to the surface. For the average home owner we recommend purchasing a sealer that is applied using a roller as it is a little less technical and requires less tools.
If you would like some help restoring old concrete surfaces we would be happy to come give you an estimate. We will also be happy to give you some advice on how to do it yourself.
Visit our contact us page to find the best way to get a hold of us.
http://en.wikipedia.org/wiki/Concrete_sealer